Alumni 2018-2019

SYDNEY SIMON
EDITOR-IN-CHIEF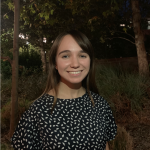 Sydney is a fourth year Psychobiology major from Sacramento, California. She is a research assistant in a psychology lab studying human perceptual learning, as well as an anthropology lab exploring the effects of dark triad traits on life history. In the future, she would like to enter the legal profession, possibly pursuing elder law. In her free time, she enjoys traveling, volunteering, cooking with friends, and horror movies.
VANESSA HILO
ASSOCIATE EDITOR-IN-CHIEF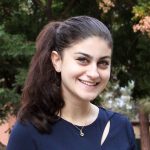 Vanessa is a second-year Psychology major from Redlands, CA. She is involved in UCLA's Mock Trial program and is an RA for a developmental psychology laboratory. In her free time, Vanessa enjoys spending her free time at the beach, finding the best ice creameries in California, and taking long naps during the daytime.
MATISSE SENKFOR
STAFF DIRECTOR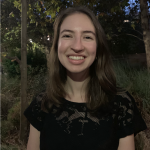 Matisse Senkfor is a fourth year Cognitive Science major specializing in computing and History minor from Los Angeles, CA. She is a research assistant in Dr. Ladan Shams's Multisensory Perception Lab and a reporter for the Daily Bruin. She is interested in cognitive psychology, cognitive development, and neuropsychology. After graduation, she is hoping to pursue science journalism or work for an academic journal. In her free time she likes to knit, throw pottery, and climb.
MICHELLE LIN
DIRECTOR OF MARKETING AND FINANCE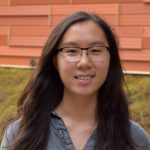 Michelle Lin is a third year Psychobiology major from Temple City, CA. She currently does volunteer work with Asian Pacific Health Corps (APHC) and enjoys finding ways to contribute to the community. She also volunteers at UCLA Mattel Children's Hospital and looks forward to interacting with all of the young patients every week. In her free time, Michelle enjoys watching movies, listening to music, and dancing.
KELLY ZHOU 
MARKETING/FINANCE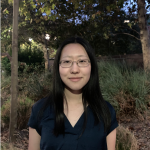 Kelly Zhou is a third-year Cognitive Science major from Los Angeles, CA. Prior to joining the URJP, she worked in the Semel Institute for Neuroscience and Human Behavior as an assistant to the financial and operations departments. She currently also does marketing for AIESEC at UCLA, and is an active volunteer at the school's UNICEF chapter. In her free time, she likes to read, go to the beach, and spend time with friends and family.
KYLIE TOH
MARKETING/FINANCE 
BIOGRAPHY COMING SOON…
SHANNON BOLAND 
MARKETING/FINANCE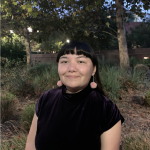 BIOGRAPHY COMING SOON…
SUREN NAJARYAN
EDITOR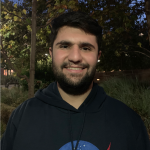 Suren Najaryan graduated from UCLA with a B.A. in Psychology in 2018. He lives nearby in the Burbank-Glendale area and has spent most of his life there after moving to the U.S. in 2003. Currently, he works as a behavioral assistant in the Jeste Lab and as a Department Coordinator at the Ronald Reagan UCLA Medical Center. He plans on attending medical school to pursue a career in psychiatry. Suren is passionate about music, film, writing, photography, and people
RINA FUJIKAWA
EDITOR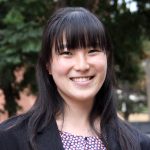 Rina Fujikawa is a fourth year Cognitive Science major with a Specialization in Computing and Linguistics minor. She is interested in perception and plans on pursuing a career in User Experience design. Outside of academics, she enjoys watching animal videos, reading, and catching up on sleep.
CATHERINE TRINH
EDITOR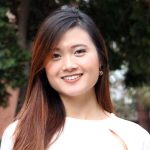 Catherine is a graduating third-year psychology major. She is interested in clinical psychology and plans to enter graduate school after graduation. Currently, she is a research assistant in Dr. Lara Ray's Addictions Lab and an intern for The Fibus Group. This year, she is excited to begin her independent research project as an Undergraduate Research Fellow. 

KARA HOOVER 
EDITOR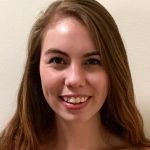 Kara is a senior at UCLA majoring in Psychology and minoring in Disability Studies. Due to her love of all things old and her desire to help everyone feel like they matter, she hopes to pursue a career in geriatric occupational therapy. She currently volunteers at a pediatric therapy center and additionally visits and works with elderly patients in her hometown, Torrance. Previously she was a research assistant at the UCLA Dieting, Stress, and Health Lab where she studied the relationship between alcohol cravings and palatable food consumption. In her free time, she spends an exorbitant amount of time watching Netflix and sleeping, while dreaming about any and all food.
KALYSA TO
EDITOR 
Kalysa is in her second year at UCLA studying Psychology and English. When she's not studying, she loves to read, write and indulge in sea salt caramels.
CATIE SOO
EDITOR
Catie is a second-year English and Psychology major & Film minor from Austin, Texas. She copyedits for Daily Bruin, creates videos and designs for Her Campus, and runs social media for PREP. When she isn't working or having existential crises about her career path, you can find her watching bad horror movies and reading Dan Brown novels.
CLARA URE
EDITOR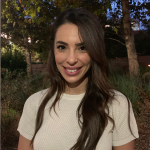 Clara is a third-year transfer student and Psychology major from Manhattan Beach, CA. She is a high school dropout turned straight-A student, the daughter of South American immigrant parents, and the first female in her lineage to attend college. Clara is passionate about intersecting psychology and restorative justice techniques to effectively correct behavioral issues within the male at-risk youth population. She is also extremely passionate about men's health issues and hopes to conduct research on the correlation between mass shootings and the toxic culture of American masculinity, with the intention of creating methods to better identify and support marginalized males in an effort to prevent such acts of domestic terrorism. Upon graduating from UCLA, Clara intends to pursue a Master's Degree in Social Work and a Juris Doctor in Criminal Law. In addition to her work as an Editor for URJP, Clara also works alongside a therapist in private practice and volunteers as a youth mentor in LA. In her free time, you'll likely find her taking daytime naps under her weighted blanket, going for long runs, and drinking strong, black coffee.
ELIZABETH ALM
EDITOR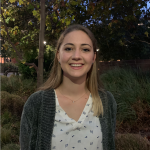 Elizabeth Alm is a third year Psychology student from San Diego, California. Before transferring from Community College, Elizabeth tutored English and Writing at Cuyamaca Community College in which she edited and taught grammar but primarily mentored and guiding adult students through the process of writing. She has been involved in various forms of outreach for children. She coordinated a summer day camp for elementary aged children as well as lead high school students through various outreach projects based in San Diego. She is interested in research and pursuing fields within developmental psychology, specifically learning psychology among young children. In her free time, Elizabeth enjoys cooking, traveling, and consuming good coffee amongst family and friends.
CASEY MONAHAN
EDITOR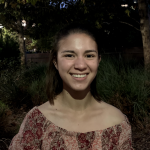 Casey is a third year Neuroscience major from Westlake Village, CA. She is an RA in the Jestelab where she works on autism research through EEG studies on autistic children. She plans to pursue her love for research through eventually getting a PhD in neuroscience. Additionally, she is the Music Director for Hui O 'Imiloa (UCLA's Hawaii Club), where she teaches ukulele to anyone who wants to learn. In her free time, she enjoys writing creatively, reading, dancing, goofing off, and watching Netflix marathons.
SHEILA ZHANG 
EDITOR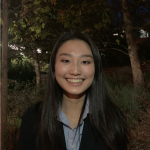 Sheila Zhang is a second-year Psychobiology student from Hong Kong. She is currently on the pre-medicine track hoping to become a physician specializing in Emergency Medicine or Psychiatry. Over the summer, she was involved in autism research and worked as a translator, helping translate the web content, demographic and autism screening surveys. In her free time, she likes to try new restaurants with her friends, read dystopian/thriller novels and draw.
YINGTONG GUO 
EDITOR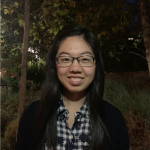 Yingtong Guo is a first-year Applied Mathematics – Life Sciences major from Leuven, Belgium. This year, she is an opinion columnist for the Daily Bruin and a staff member of General Representative 1 for USAC. In her free time, she likes to read both literature and nonfiction related to psychology or astronomy. She does not like sports, but likes the outdoors, and during vacations, she goes backpacking in Scandinavia.
JIANI (JANET) LI
EDITOR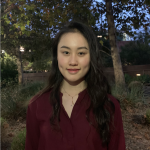 BIOGRAPHY COMING SOON… 
VIVIAN NGUYEN
EDITOR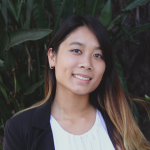 Vivian Nguyen is a second year Pre-Microbiology, Immunology, and Molecular Genetics major with hopes of minoring in English. She is interested in mental health awareness and is the Secretary for the UCLA Chapter of Morning Sign Out, a student-run organization focused on improving health literacy in the greater Los Angeles population through publishing accessible articles on science and healthcare. In her free time, she enjoys practicing judo, playing violin, and drawing.
MAGGIE PICKFORD
SUBMISSIONS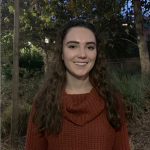 Maggie Pickford is a second year Psychobiology major from Gilroy, California. In addition to being a member of URJP she is also a Director of the Interfaith Committee in USAC's Office of the President and a member of Alpha Chi Omega. She is interested in getting involved in research in the future especially in topics like schizophrenia or other psychological disorders. She loves traveling and having the opportunity to learn about differences in cultures and peoples. In her free time, she enjoys catching up on shows, spending time with friends and family, and eating anything with garlic or cheese.
NICOLETTE KHALIFIAN
SUBMISSIONS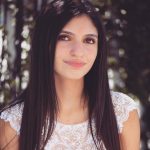 Nicolette Khalifian is a first year psychobiology major from Los Angeles, California, working to pursue a career in medicine with a research focus on holistic disease prevention. Nicolette is a feature-writer for Her Campus at UCLA, the #1 online women's magazine for college students, publishing weekly articles centered on mental and physical health. In July 2017, she published her first book on health and nutrition, available on the iBooks for download, and she is currently working on her second book to publish. Her second book publication is being pursued through the Creator's Institute Chapter at UCLA, where she resides as the Vice President for a group of students who are working to become self-published authors. She works closely with the Psychology Undergraduate Research Journal team at UCLA through managing research submissions and putting together workshops for students to attend. In her free time, Nicolette enjoys finding new, heathy recipes to try and visiting the best coffee spots in LA.
AMY TINOCO
SUBMISSIONS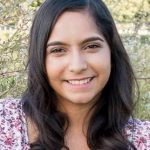 Amy Tinoco is a second-year Psychology student from McFarland, California. In the future she would like to pursue a career in clinical psychology, still deciding whether to specialize in depression or schizophrenia. In addition to serving as a member of the Submissions Team at URJP, Amy is an undergraduate research assistant for Miller and Yee-Bradbury's UCLA Laboratory of Clinical and Affective Psychophysiology. This lab investigates the emotional, cognitive, and physiological aspects of schizophrenia. She is also is in psychology-related activities such as Resilience Peer Network and the Psi Chi Club. In her free time, she enjoys watching movies, reading fiction and nonfiction, and spending quality time with friends. 
MIA GUO
WEB MASTER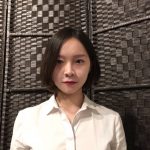 Mia Guo is a fourth year Psychology major and Philosophy minor from China. She is an official member of the International Honor Society in Psychology. She is currently applying for a Master's Degree in Industrial and Organizational Psychology. She also loves analytic Philosophy. Outside of academics, she is a super dog-lover who has more than 10 dogs back in China. She likes watching different TV series and is waiting for the last season of Game of Thrones. 
CALLISTA WU 
GRAPHICS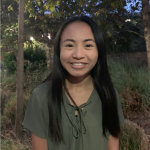 Callista is a second year Psychobiology major and Gerontology minor from Arcadia, California. She is both a volunteer and research associate at Ronald Reagan Medical Center, conducting research for a project under the Geriatrics Department. Outside of her class, you'll often find her in Kerckhoff—her second home—as an assistant Design director for the Daily Bruin. This summer, she was a New Student Advisor for incoming students, mainly counseling Psychology and the life sciences. In her free time, she binge watches trashy reality TV and runs a studyblr!