Alumni 2017-2018

SABRIN SIDHU
EDITOR-IN-CHIEF

Sabrin Sidhu is a fourth year Biology student from Valencia, CA. She is currently a recipient of the Undergraduate Interdisciplinary Scholarship Program and her work aims to bridge the fields of comparative literature and psychology. Specifically, her project contrasts how sensation and perception were approached before and after the emergence of modern psychology. Previously, Sabrin pursued projects in the medical humanities under the Undergraduate Research Scholars Program and Summer Fellows Program. In addition to research, Sabrin has experience writing for both magazines and academic publications and she was awarded the Chancellor's Vice Provost Award for her work. In her free time, Sabrin enjoys baking, reading, and spending time with her family.
SYDNEY SIMON
ASSOCIATE EDITOR-IN-CHIEF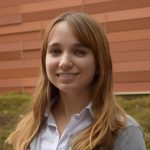 Sydney Simon is a third-year Psychobiology major and Asian humanities minor from Sacramento, California. In the future she would like to pursue clinical psychology or industrial-organizational psychology. Outside of class, she is the site coordinator of Bruins Public Health and a MyUCLAHealth Ambassador at Ronald Reagan Medical Center. In addition, she is currently a research assistant in Dr. Philip Kellman's Human Perception Lab and Dr. Joseph Manson's EAR lab. In her free time, she enjoys watching movies, reading, learning film and literature trivia, and going out to eat with friends and family.
KATE LIEB
CHIEF OF SUBMISSIONS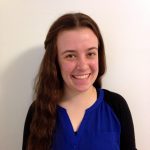 As the Chief of Submissions, Kate is responsible for collecting and organizing the journal's article submissions through outreach and solicitation programs. Kate first joined the URJP in the summer of 2016. Since her transfer to UCLA from Santa Monica College, she has enjoyed many opportunities at UCLA. This has included studying public speaking anxiety while working as a Research Assistant in the Craske Lab, her participation with the Tau Sigma Honor Society, and involvement with the homeless shelter for students, Bruin Shelter. In her free time, she likes to keep up on current events, read, and hike.
TIFFANY HWANG
STAFF DIRECTOR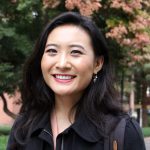 Tiffany is a fourth year psychology student from Monterey, CA. In addition to serving as the Staff Director at URJP, Tiffany is pursuing a Departmental Honors Senior Thesis in Dr. Zili Liu's Perceptual Processing and Computation Lab at UCLA. Her project investigates how people with cervical dystonia integrate their visual and proprioceptive experiences in order to perceive subjective vertical. In simpler terms, Tiffany is measuring visual biases in people who have involuntary neck contractions, and how their perceptual systems compensate after receiving treatment for their condition. Additionally, Tiffany is a research assistant for Dr. Daniel Fessler, working on multiple projects rooted in evolutionary psychological theory. She aspires to pursue her PhD in evolutionary psychology and, along the way, adopt a pet rabbit. In her spare time, Tiffany enjoys boiling eggs and fantasizing about summer vacation.
SAMANTHA WONG
CHIEF OF MARKETING AND FINANCE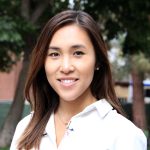 Samantha is a fourth-year student, majoring in Political Science major and minoring in Entrepreneurship. During her gap year after high school, a serendipitous event inspired her passion in social entrepreneurship. As an aspiring entrepreneur, she is excited to discover new ways to create social impact. She is going to Washington D.C. in Winter 2018 to conduct her research on digital divides and broadband policy. Samantha is an avid foodie and a film junkie who enjoys watching all Christopher Nolan's films. During her free time, you'll either find her singing with her a cappella group or hiking with her 7-year old Poodle.
SHANNON BRADY
EDITOR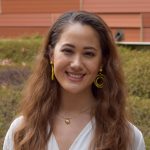 Shannon is a recent UCLA graduate originally from the DC area. She is currently the lab manager for the UCLA Baby Lab where she works on perceptual and cognitive development research with infants and toddlers. She plans to pursue a PhD in Clinical Psychology in the future, with the aim of improving treatment in and out of schools for pre-school and elementary-aged children. In her free time, Shannon enjoys hitting the gym, enjoying good food with friends, and playing with her troublemaker kitten.
RINA FUJIKAWA
EDITOR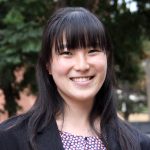 Rina Fujikawa is a third year Cognitive Science major with a Specialization in Computing and Linguistics minor. She is interested in perception and plans on pursuing a career in User Experience design. Outside of academics, she enjoys watching animal videos, reading, and catching up on sleep.
VANESSA HILO
EDITOR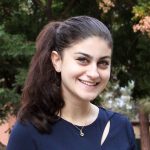 Vanessa is a first-year Psychology major from Redlands, California. She is interested in pursuing research regarding the improvement of mental health care, anxiety, and depression, and hopes to obtain a PhD in the field of Psychology. Along with being an Editor for URJP, Vanessa volunteers at local middle schools, where she mentors and empowers other teenage girls. In her free time, Vanessa enjoys writing creatively, photography, discussing the meaning of life to the point of having an existential crisis, and napping to the point where she basically becomes nocturnal.
HAESOO KIM
EDITOR/WEB DESIGNER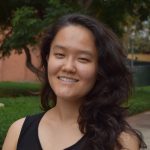 Haesoo Kim is a fourth year Psychobiology major minoring in Cognitive Science from El Dorado Hills, CA. She plans on pursuing clinical health psychology or public health psychology. Haesoo is a research assistant at the UCLA Anxiety and Depression Research Center and a research co-director for a nonprofit organization called MusicMendsMinds. She is also training as a Resilience Peer for the Resilience Peer Network to help anxious and depressed peers through group facilitated cognitive behavioral therapy. Aside from psychology-related things, she works at the Writing Success Program at UCLA as the Assistant Director, where she helps fellow undergraduates feel more confident about their writing. When not working, studying, or researching, she can be found fawning over succulents, drooling over food videos, awkwardly following along at dance workshops, or writing for her blog.
SARAH KULPA
EDITOR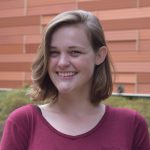 Sarah Kulpa is a fourth year Psychology major transfer from Irvine Valley College in Irvine, California. She is currently the Administrative Assistant for UCLA's Health Psychology Area as well as a Legal Assistant for Pacific Dental Services in Irvine. She has presented research at various conferences during her time at her previous college, including the Western Psychology Association Conference, where she was part of a symposium on the Bystander Effect and Mindset. Outside of academics, she spends time at the beach and with family.
SUREN NAJARYAN
EDITOR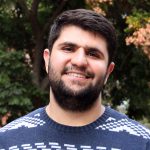 Suren Najaryan is a senior at UCLA studying psychology. He lives nearby in the Burbank-Glendale area and has spent most of his life there after moving to the U.S. in 2003. Currently, he works as the blog editor for the Westwind Journal of Literary Arts and volunteers at the Ronald Reagan UCLA Medical Center through the Care Extender program. He plans on attending medical school to pursue a career in psychiatry. Suren is passionate about music, film, writing, photography, and people.
MICHELLE LIN
EDITOR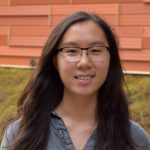 Michelle Lin is a second year Psychobiology major from Temple City, CA. She hopes to engage in research in either developmental, clinical, or cognitive psychology. She hopes to become a psychiatrist and to provide aid within an area of health that is often conventionally overlooked in society. She currently volunteers at UCLA Mattel Children's Hospital and looks forward to interacting with all of the young patients every week. In her free time, Michelle enjoys watching movies, listening to music, and dancing.
CHRISTOPHER ROBINSON
EDITOR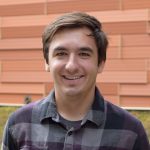 Christopher Robinson is a 4th year Psychology major from Manteca, Ca.  He is pursuing his passion in Social Psychology with the hopes of becoming a researcher and professor.  Other than editing for the journal, Chris is also a research assistant and working toward making his own independent research project.
SHANNON ROUX
EDITOR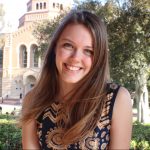 Shannon is a 4th year Psychology Major and Neuroscience Minor. Her research involvement in the BEAR lab has focussed on emotion regulation in children with anxiety. After graduating she hopes to be able to apply her clinical knowledge in the school system as a school psychologist.
MATISSE SENKFOR
EDITOR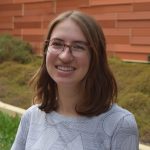 Matisse Senkfor is a third year Cognitive Science major specializing in computing from Los Angeles, CA. She is interested in cognitive psychology, cognitive development, and neuropsychology and wants to get involved in research in those areas. She is also fascinated by the interaction between science and society and might pursue a minor in the History of Science and Medicine. In her free time she likes to knit, throw pottery, and go rock climbing.
CATHERINE TRINH
EDITOR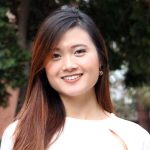 Originally from Huntington Beach, CA, Catherine is a second-year psychology major hoping to minor in society and genetics. While pursuing her interest in forensic psychology, she is working as a research assistant in Dr. Joe Manson's study on mortality priming and life history strategies, as well as Anahid Modrek's study on cognitive regulation and executive function. With family all over Europe, she loves to travel and plans to study abroad in Spain. When she is not busy editing, she enjoys meeting new people, forming witty comebacks, and making herself laugh—all at once.
TATT CHITRAKORN
SUBMISSIONS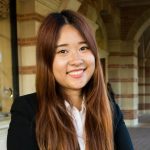 Tatt Chitrakorn is a second-year Psychology major from Bangkok, Thailand. She is passionate about mental health issues and is a Marketing Director of Active Minds, a student-run organization aiming to raise awareness about mental health and eradicate stigma on UCLA campus and nearby communities in Los Angeles. Currently, Tatt is an undergraduate research assistant at Culture and Contact Lab whose aim is to investigate the topic of stereotypes in minority groups. She loves to dance and is part of an on-campus dance group KBM. In her free time, Tatt enjoys making arts and crafts, watching Netflix, reading, and playing online quizzes.
MELODY HAKIMIAN
SUBMISSIONS
Biography coming soon. 
ROSHNI MELWANI
MARKETING AND FINANCE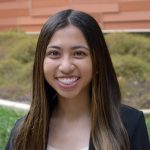 Roshni Melwani is a third year Psychology major from Hong Kong. Her research interests lie in cross-cultural and developmental psychology. Specifically, she is interested in how immigration and cultural background affects child psychopathology and mental health care efficacy. In the future, she aims to pursue a Doctoral degree in Clinical or Educational Psychology, and aspires to develop a social enterprise focusing on mental health care access for minorities. Roshni has served as a Digital Marketing Coordinator for AIESEC at UCLA, a youth-run organization that aims to empower young people by connecting them with global volunteer and internship opportunities. She was also a research assistant in Dr. Jaana Juvonen's and Dr. Sandra Graham's Lab, specifically working with the High School Diversity Project. Roshni enjoys volunteering, and is an active member of an international collegiate community service organization, Circle K International. Outside of school, she enjoys travelling, exploring new foods, learning languages, and photography.
RYAN SABILLO
MARKETING AND FINANCE/DESIGN AND LAYOUT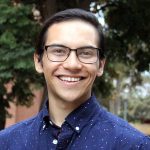 Ryan Sabillo is a fourth-year Psychology transfer from Folsom, CA. He is currently a research assistant in Dr. Zili Liu's Perceptual Processing and Computational Lab at UCLA. Ryan hopes to continue his research experience and pursue a career in public policy exploring the effects of policy programs on perceptions of self-efficacy, social organization, and economic development. In his free time, Ryan enjoys cooking, exploring LA, horror movies, long walks on the beach, pina coladas, and getting caught in the rain.
JACQUELINE TRAN
MARKETING AND FINANCE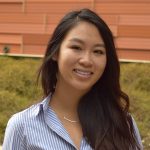 Jacqueline Tran is a second-year from Orange County, California. She is a Cognitive Science major pursuing a Specialization in Computing. Her primary interests are in the development of artificial intelligence, human-centric design, and social psychology. She also plans on pursuing a masters in Cognitive Science after graduation. In her free time she enjoys dancing, exploring new places to eat, and impressing her friends with how many song lyrics she has memorized.
JOSHUA MEJIA
DESIGN AND LAYOUT 
Biography coming soon. 
APRIL ZHOU
DESIGN AND LAYOUT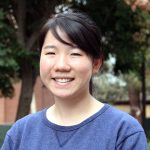 April Zhou is a second-year Psychobiology major from Temple City, CA. She is interested in the subject of health psychology, and in particular, the links between stress and health. Outside of class, April can be found playing in the Game Music Ensemble or volunteering at RRMC. She also enjoys video editing, drawing, and baking.
DIANA HOANG
WEB DESIGNER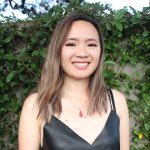 Diana Hoang is a third-year undergraduate student at UCLA, originally from San Jose, CA. She is majoring in Linguistics and Computer Science and minoring in Cognitive Science. She is currently interested in web development and design; you can check out her personal website at dianax3dh.github.io, to see what she's learned so far about web development and design.