Alumni 2016-2017

JAKE GAVENAS
EDITOR-IN-CHIEF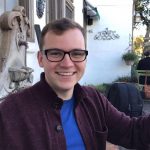 Jake Gavenas is currently serving as Editor-in-Chief for the Undergraduate Research Journal of Psychology. He is a fourth year student studying psychology, mathematics, and philosophy. Jake has been involved with various labs at UCLA and participated in research on stress and coping, depression and anxiety, as well as methods for improving learning. Following graduation, Jake intends to apply to Ph.D. programs in quantitative, clinical, or cognitive psychology and enter the world of academia. In his spare time, Jake enjoys reading, running, playing bass, and listening to music.
SABRIN SIDHU
ASSOCIATE EDITOR-IN-CHIEF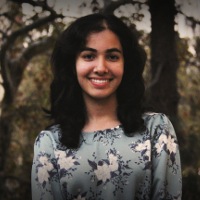 Sabrin Sidhu is a third-year psychobiology student from Valencia, CA. She is currently working on an Alzheimer's research project for Dr. Zili Liu's Perceptual Processing and Computational Lab. Sabrin is also a recipient of the Undergraduate Research Scholars Program Award for which she conducts medical humanities research under Professor Massimo Ciavolella. In addition to research, Sabrin has experience writing for both magazines and academic publications. For her extracurricular achievements, Sabrin was awarded the Chancellor's Vice Provost Award and is a Wasserman Scholar and an Alumni Scholar. In her free time, she volunteers at UCLA Ronald Reagan Hospital as a Care Extender and enjoys baking, reading, and spending time with her family.
CYNTHIA GARCIA
CHIEF OF MARKETING & FINANCES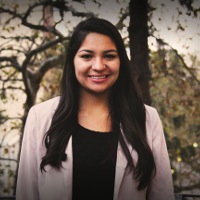 bio coming soon
KATE LIEB
CHIEF OF SUBMISSIONS
       
As the Chief of Submissions, Kate is responsible for collecting and organizing the journal's article submissions through outreach and solicitation programs. Kate is a fourth-year psychology major with a gerontology minor, who first joined the URJP in the summer of 2016. Since her transfer to UCLA from Santa Monica College, she has enjoyed many opportunities at UCLA. This has included studying public speaking anxiety while working as a Research Assistant in the Craske Lab, her participation with the Tau Sigma Honor Society, and involvement with the homeless shelter for students, Bruin Shelter. In her free time, she likes to keep up on current events, read, and hike.
JASMINE SIDHU
EDITOR
Jasmine Sidhu is a fourth-year psychobiology student from Valencia, CA. She currently conducts research in three different fields. She studies Alzheimer's disease in Dr. Zili Liu's psychology lab, environmental cardiology in Dr. Jesus Araujo's lab in the David Geffen SOM, and she conducts independent medical humanities research for the comparative literature department. Jasmine is also an avid writer and has been published by the Undergraduate Science Journal and Total Wellness Magazine. She was awarded for her research and writing when she received the Chancellor's Vice Provost Award, the Premedical Scholar Award, and the Robin Fisher Prize in the Medical Humanities. Most recently, Jasmine was a finalist for the True Bruin Distinguished Senior Award. As a UCLA Alumni Scholar and Wasserman scholar, Jasmine also loves to engage in community service projects that help clean our environment, aid the homeless, and give back to our veterans. In her free time, she enjoys cooking, reading, and traveling.
Melissa Walman is a 4th year psychology student and one of the editors for the Undergraduate Research Journal of Psychology at UCLA. She transferred from College of the Canyons in 2015 and has since been extensively involved in the research process. Her research interests lie in trying to create more effective learners through examining the mindsets and motivations students hold about the learning process. Given her interests, she is conducing one research thesis for the Ronald E. McNair Research Scholars Program and a different thesis for the Psychology Departmental Honors Program. Both her projects are being researched under the supervision of Dr. Veronica Yan, a postdoctoral student at USC, and through Drs. Elizabeth and Robert Bjork's Learning and Forgetting Lab and Dr. Alan Castel's Memory and Lifespan Cognition Lab, labs in which she is also a research assistant for. Additionally, she is a research assistant for Dr. Janet Tomiyama's Dieting, Stress, and Health Lab where is working on a project examining how stress affects low- income and minority populations. She aspires to pursue a PhD in either Cognitive or Social Psychology in the hopes of becoming a research professor. When Melissa is not busy with school, she loves to spend time in nature and with her loved ones.
QINGLIN BIAN
EDITOR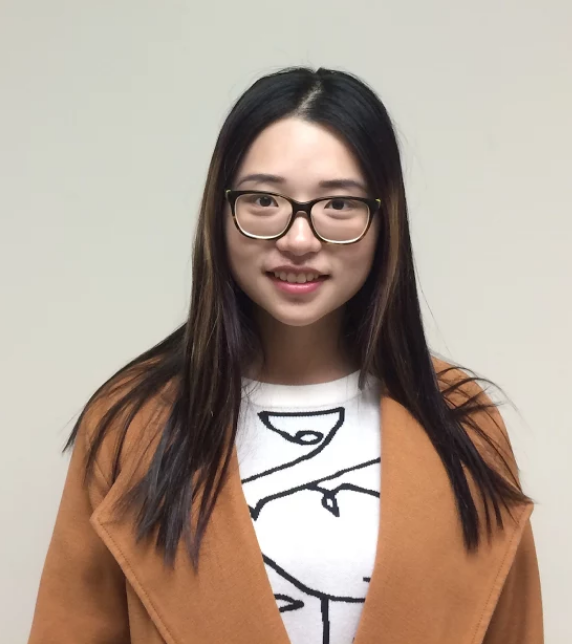 Qinglin (Nicole) Bian is a senior psychology major from Nanjing, China. She is interested in emotion regulation and anxiety disorders. She hopes to become a clinical psychologist after graduation. Qinglin is very excited to be a part of our psychology journal and to become more engaged in scientific research. In her free time, Qinglin likes painting, reading, watching movies, and hanging out with her family and friends.
MELANIE TRAN
EDITOR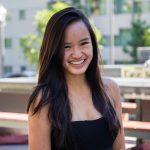 Melanie Tran is a fourth-year Psychology major and English minor at UCLA. She is passionate about mental health issues and is dedicated to improving the mental health of youth and young adults on campus and in the greater community. Currently, Melanie is a recipient of the Undergraduate Research Scholars Program Scholarship and is working on her senior honors thesis in the UCLA Culture and Minority Mental Health Lab. She is most interested in conducting research to help improve the integration, application, and accessibility of research-based practices in real-world settings. Her ultimate goal is to earn a Ph.D. in clinical psychology and to become a researcher in implementation and dissemination science. Her other commitments include being a Resident Assistant in the dorms and a resilience peer in the Resilience Peer Network. Melanie grew up in Orange County and enjoys longboarding, coffee, and meditation in her free time.
SHANNON ROUX
EDITOR
Shannon is a third year Psychology major from Vienna, Virginia (right outside of DC). She is interested in pursuing research in the field of child development and is currently doing research on early detection of anxiety. Aside from her research interests she enjoys theater and dance and is living out her passion for podcasts in her new position at Daily Bruin Radio.
ELINAM LADZEKPO
EDITOR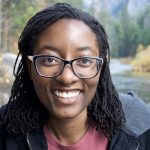 Elinam Ladzekpo is a fourth-year psychology student from Santa Clarita, CA. She is working on two honors theses as a McNair Research Scholar and a Departmental Honors Scholar. She currently assists in research in Dr. Annette Stanton's Stress and Coping Lab that investigates the effects of lung cancer stigma on psychological and physical health. She is also a study lead in Dr. Jenessa Shapiro's Social Interaction and Social Stigma Lab, where she looks at Whites' perceptions of critical feedback from marginalized groups. She hopes to get a doctorate degree in Clinical Psychology and eventually become a researcher. In her free time, Elinam loves hiking, cooking, knitting, and gardening.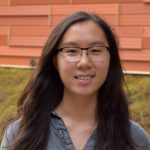 Michelle Lin is a first-year Psychobiology major from Temple City, CA. She has many interests, particularly in social and cognitive psychology. She hopes to engage in research concerning anxiety and other social disorders and become involved in the initiative towards improving access to mental health care. She hopes to become a psychiatrist and to provide aid within an area of health that is often conventionally overlooked in society. In her free time, Michelle enjoys watching movies and Jeopardy, Korean dramas, listening to music, and dancing. She also loves animals, enjoys playing with puppies, and really wishes she can have a pet Samoyed.
SYDNEY SIMON
EDITOR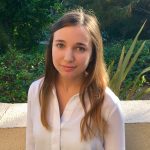 Sydney Simon is a second-year Psychobiology major from Sacramento, California. If time permits, she would like to minor in Gerontology. Outside of class, she is a site coordinator for Bruins Public Health, where she volunteers with children. In addition, she is a research assistant in the Reise and Tanaka Quantitative Personality Project, a lab investigating quantitative personality psychology. In her free time, she enjoys watching movies, learning film and literature trivia, reading, and going out to eat with friends and family.
KATRINA JANG
EDITOR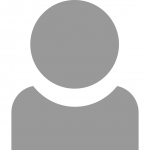 bio coming soon
SARAH KULPA
EDITOR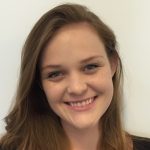 Sarah Kulpa is a third year Psychology major transferring from Irvine Valley College in Irvine, California. She is currently the Administrative Assistant for UCLA's Health Psychology Area as well as a Legal Assistant for Pacific Dental Services in Irvine. She has presented research at various conferences during her time at her previous college, including the Western Psychology Association Conference, where she was part of a symposium on the Bystander Effect and Mindset. Outside of academics, she spends time at the beach and with family.
TIFFANY HWANG
EDITOR AND SUBMISSIONS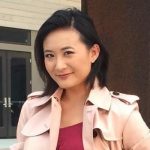 Tiffany is a third year transfer student from Monterey, CA. She is majoring in psychology and also pursuing a specialization in computing. In addition to working as a submissions staff member and editor at URJP, Tiffany is a research assistant in Dr. Zili Liu's Perceptual Processing and Computation Lab at UCLA. Her current research focuses on visual perception in regards to signal detection theory, and investigates how culture can potentially influence the way our visual system operates. In her spare time, Tiffany enjoys running, road cycling, playing piano, and trying not to look like she's lost on campus.
MELISSA MACCARINI
EDITOR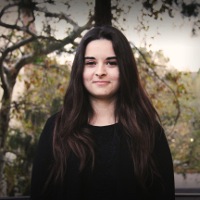 Melissa Maccarini is a third year psychology major from Miami, Florida. She plans on pursuing a Psy.D. in clinical psychology and opening her own clinic to treat patients. Melissa is currently a research assistant in the Stanton Stress & Coping Lab as well as the Laboratory of Clinical and Affective Psychophysiology. When she is not studying and doing schoolwork, she enjoys watching Netflix, reading and writing.
LUCY CUI
EDITOR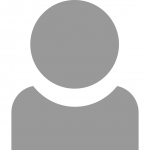 bio coming soon 
SIMRAN BRAR
MARKETING & FINANCE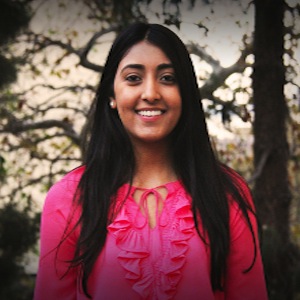 bio coming soon
SAMANTHA WONG
MARKETING & FINANCE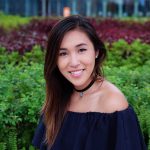 Samantha Wong is a second year Political Science major aiming for a Entrepreneurship minor. From Hong Kong, she aspires to become a communications specialist, developing marketing strategy and fundraising campaigns for social enterprises. Samantha took a gap year after high school and worked as a marketing intern at a non-profit organization. She travelled to 10 countries in 8 months. She is now working as a marketing staff in AIESEC at UCLA, promoting projects that aim to empower youth through international internships and professional developing. Passionate in volunteering, Samantha is a member of a national coeducational service organization, Alpha Phi Omega. She is an avid foodie who enjoys singing and playing music, so during her free time you'll either find her in an a cappella practice or trying new restaurants with friends.
CRISTOPHER GARDUÑO
WEBMASTER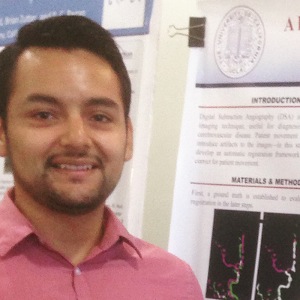 Cris is a senior Neuroscience major and transfer student from Irvine Valley College, originally from Perris, CA. He has conducted computational imaging research in the Neurovascular Imaging Research Core in the department of Neurology at UCLA and is now working on gut microbiome research. He plans to pursue a PhD in Neuroscience, Computational Neuroscience, or a related field. In his spare time he likes to discuss the philosophy of science, life, and the cosmos. 
HAESOO KIM
WEBMASTER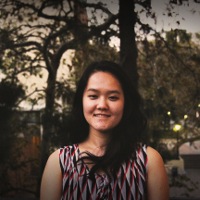 Haesoo Kim is a third year Psychobiology major minoring in Cognitive Science from El Dorado Hills, CA. She plans on pursuing clinical psychology or health psychology. She also works at the Writing Success Program at UCLA as the Communications Coordinator. Apart from learning about the mind and neurosystem, she loves traveling and also enjoys piano, photography, and writing.
NAOMI KLINE
DESIGN & LAYOUT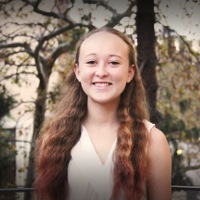 Naomi Kline is a third year psychology major from Oceanside, California. Naomi is fascinated by several areas of psychological study, including metacognition and the mechanisms involved in decision making. She also has an interest in cognitive science and computer programming, which has led her to pursue a specialization in computing. Currently, Naomi is working with Natsuki Atagi, C.Phil., in Dr. Catherine Sandhofer's Language and Cognitive Development Lab as well as conducting an independent honors thesis project. Although this is only Naomi's junior year, she will graduate this coming June and take a gap year to continue research before applying to graduate programs in the cognitive area. In addition to her academic interests, Naomi is involved with Cru at UCLA and went on a mission trip to Tokyo, Japan with Cru last summer. She describes this experience as one of the most incredible in her life and hopes to return to Japan in the future to continue mission work there. Naomi also has a love for graphic design and is very excited to return to the Undergraduate Research Journal of Psychology's graphics team for another year.
INGRID CHANNA
DESIGN & LAYOUT
Ingrid Channa is a third year Psychobiology major hoping for a minor in Applied Developmental Psychology. From Rancho Cucamonga, CA, she is an aspiring pediatrician hoping to serve the underserved whose current interest lies in neurodegenerative diseases and Autism Spectrum Disorder. She currently serves as a Research Assistant in the CART Infant Sibs Lab which aims to discover reliable biomarkers of ASD before the first two years of life. In addition, she also serves as the Student Affairs Director for Asian Pacific Health Corps, Vice President for Women's Health Coalition, and is a Care Extender Intern for UCLA Health. She enjoys performing in annual culture nights such as Thai Culture Night. In her free time, she enjoys tennis, freelance graphic design, crafts, and reading/writing.
KIMBERLY CRICKETTE
SUBMISSIONS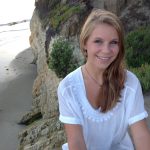 Kimmy is a third year transfer from Santa Barbara, CA. She is majoring in Psychology and Comparative Literature, with focuses in Italian and hopes to generate change within the education system in order to prioritize mental health education for young children, while her dream is to open a bilingual school. Kimmy is also a member of the Student Alumni Association on campus, and she is also a writer for the student-run wellness publication Total Wellness Magazine. In her free time, Kimmy can be found doing any and all kinds of art, snuggling up with a good book, trying out new recipes, or spending quality time with friends and family.
DIANA LEGASPI
SUBMISSIONS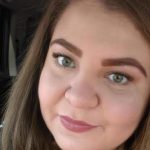 Diana Legaspi is a fifth year psychology major and gender studies minor. Before transferring to UCLA she attended Long Beach City College (LBCC), in her hometown, and graduated with an AA-T in psychology. During her stay at LBCC she was president of a Phi Theta Kappa chapter and held a position in the Associate Student Body. In addition to working for the Undergraduate Research Journal of Psychology, she has a position as a research assistant for a personality lab where she interprets behavioral data quantitatively. When Diana is not at school she enjoys attending concerts, classic car shows, and experimenting with 35mm film .